Coach 3 + Andre Rieu - North Essex
The SSE Arena, Wembley, London.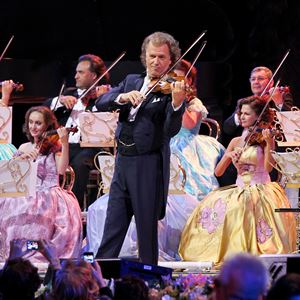 Includes £105 seat & return coach travel to Wembley Arena. The £105 seats are either on the floor area which is not tiered or within the lower tier side seats. We will allocate on a first come first served basis. For general information floor seats in Blocks A and B cover a total of 47 rows and side lower tiers are row A to H. There are approx 12 steps down to the floor area. Access to the lower tiers is from ground level requiring a walk upwards to your designated row within blocks 6, 8 or 10.