Coach 3 + Andre Rieu - South Essex
The SSE Arena, Wembley, London.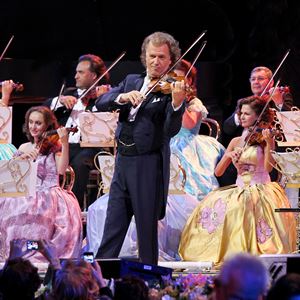 Includes £105 seat and return coach travel to Wembley Arena. All seats in this price band are either on the floor area which is not tiered or within the lower tier side seats. We have various blocks of seats and we will allocate on a first come first served basis. For general information floor seats in Blocks A and B cover a total of 47 rows and side lower tiers are row A to H. There are approximately 12 steps down to the floor area. Access to the lower tiers is from ground level requiring a walk upwards to your designated row within blocks 6, 8 or 10.