Coach + Highgate Cemetery - South Essex
Highgate Cemetery, London.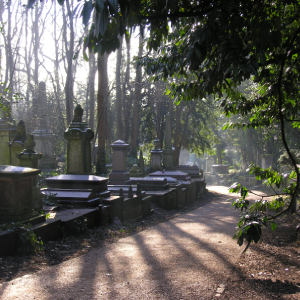 Includes West Cemetery 70 minute guided tour and leisure time in East cemetery, coaching, fish n chip lunch with fruit crumble, custard and a hot drink. Please note reasonable mobility is required with sensible shoes particularly for the West Cemetery were paths are uneven, steep and involve two flights of stairs, the East Cemetery is on a gentle slope with predominantly tarmac paths. Rain will not abandon this visit.